Dion answers, "What is it about your perspective that gives you credibility on women's topics?"
I was talking to an accomplished portrait photographer and she asked, "Do you know what my message to clients is?" "No," I replied.
She said, "I tell them that they can be whatever age or weight they want, without medical procedures, with my portraits and retouching."
I replied, "Interesting. I tell people, 'When you have the courage to be who you are, come see me.'"
The conversation ended. Am I the portrait artist for you?
You've smiled for photos before...but have you laughed, cried, chuckled...been completely YOU?
Call me today-- 832-877-8821--to discuss your photo experience.
Portrait Commissions: Expert in Celebrating Beauty, Personality, Love and Relationships
You inspire by being who you are. My work is not just about how you look but who you are. Feel the empowerment of being yourself and inspiring art.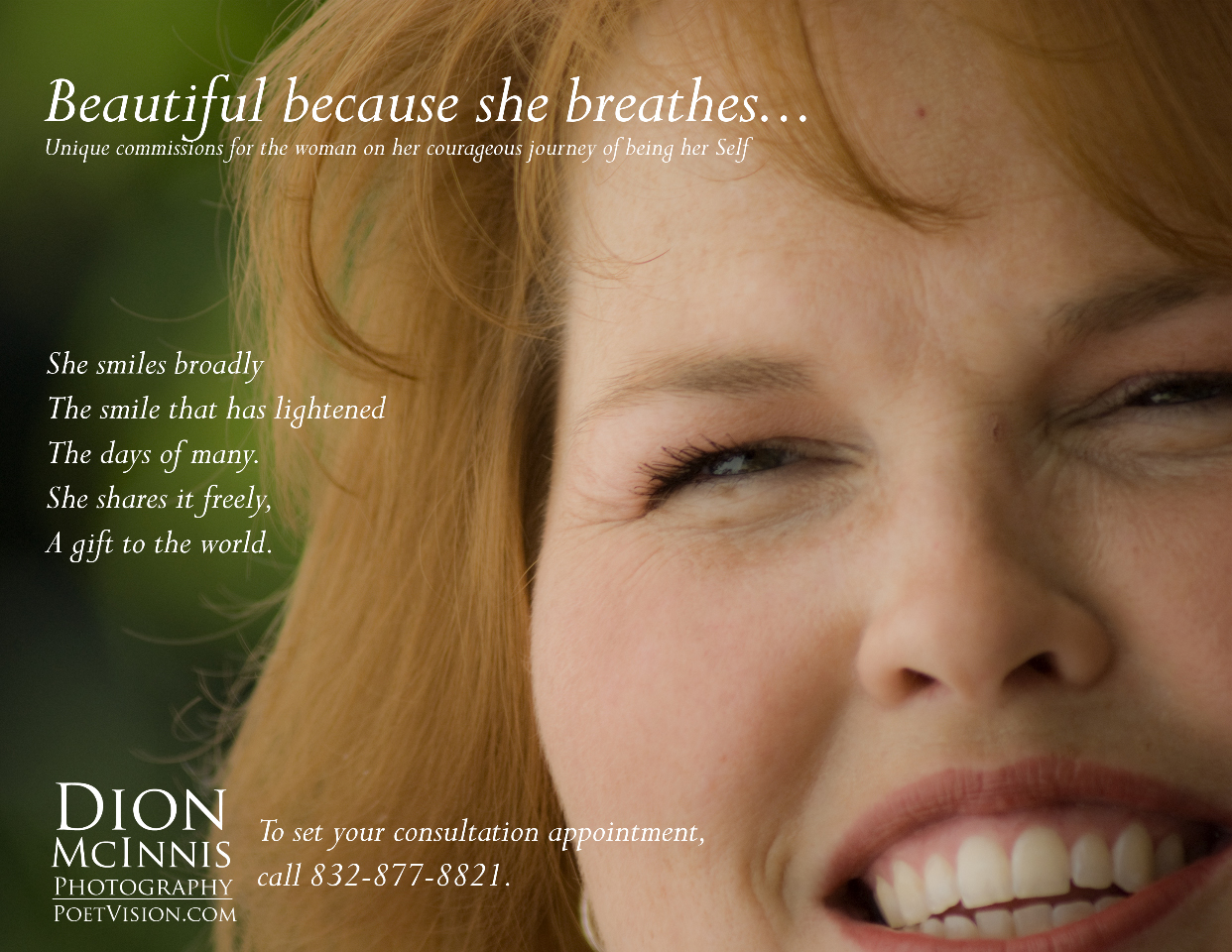 Be you...that is inspiration enough
Imagine inspiring art that celebrates you being you. The experience is as rewarding as the photographs are beautiful...and they are, because you are.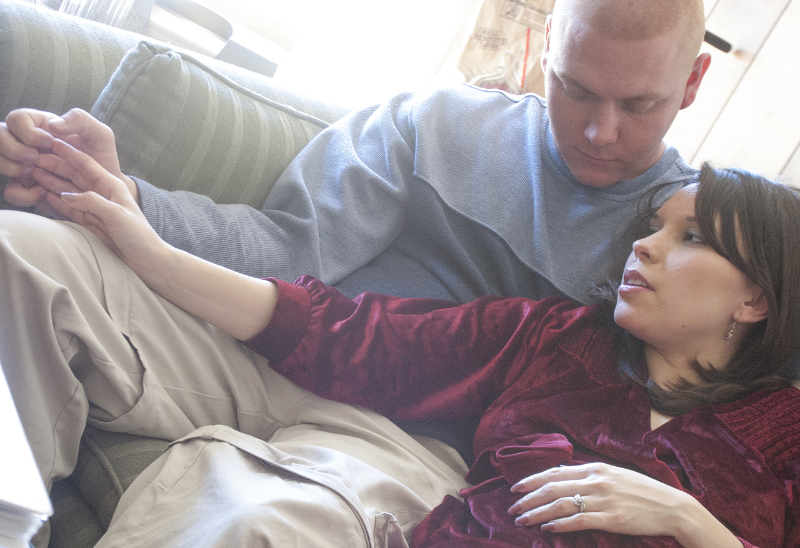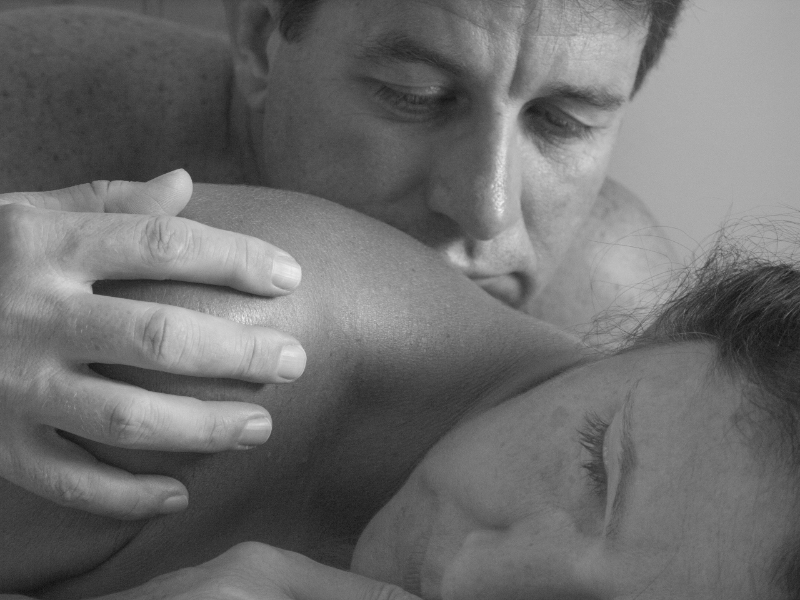 Preserve what love looks like
The look in their eyes, the goosebumps from a loving touch, the racing heart of being with the one you love ... saved forever in images.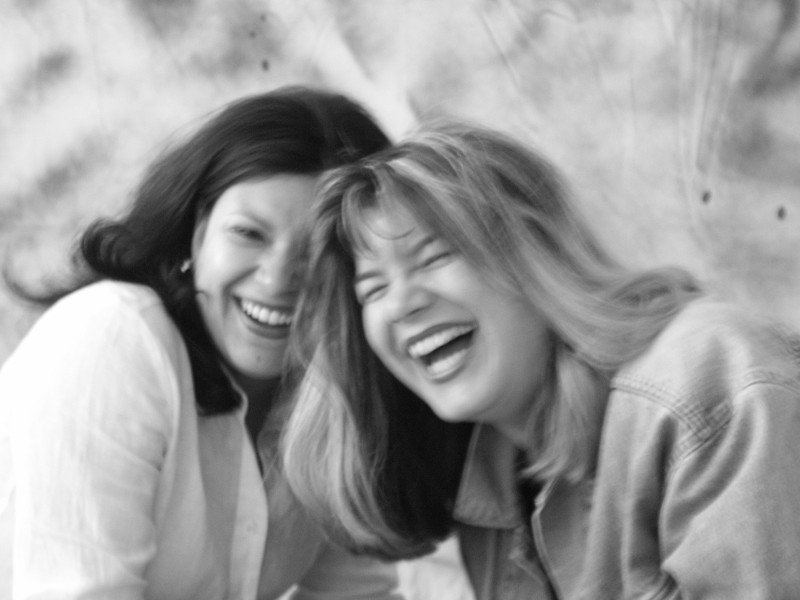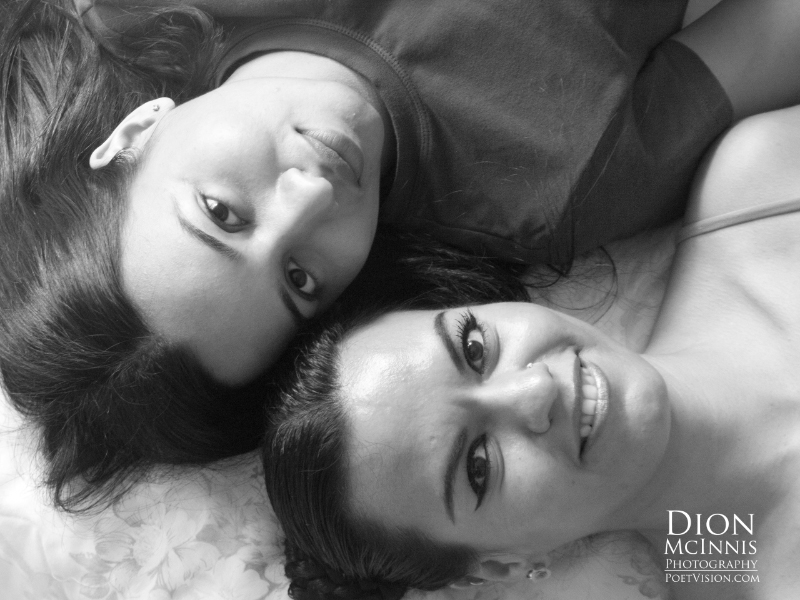 Celebrate relationships, friendships and family
Fun, laughter, love and moments with others ... saved forever in images.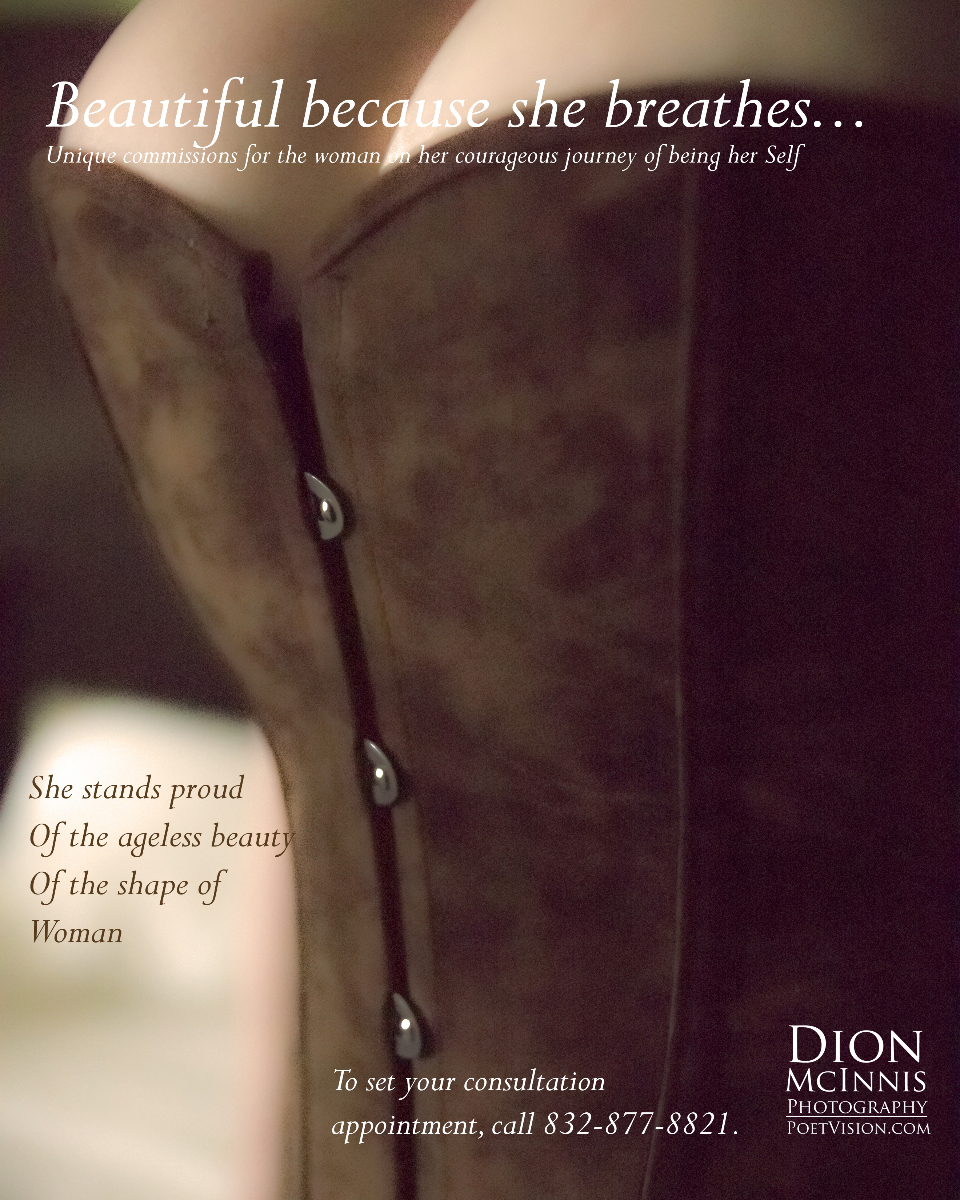 The complexity of beauty
Beauty can be complex, just like you are. Sensual, serene, bold, subtle, quiet, loud, innocent, bawdy... celebrate all that comprises you and your beauty.
All portrait commissions are payable half to book the session and half at the session. Satisfaction guaranteed. Print orders payable at time of order.
A Moment in Time
This photo experience lasts one to one and one-half hours. We will explore your personality and character resulting in a wonderful range of images that you will be able to select from in an online gallery. The experience includes 20 high-resolution digital images that you select from the gallery. Prints can be ordered separately.
$750
Print prices a la carte. All prints lustre surface.
5x7 $15
8x10/8x12 $30
11x14/13x19 $50
20x24 $125
Larger sizes by request
Show Me Who You See in Me
This approach, inspired by my book of the same name, allows more time to allow for a wider range of moods, attire changes and facets of your personality to be revealed through images. This two to two and one-half hour experience results in an artistic rendering of the varied, interesting, genuine person that you are. The experience includes 30 high-resolution digital images that you select from a gallery and one copy of a quality photo book that shows the story of you using the selected 30 images. Prints can be ordered separately.
$1,500
Celebrating Love, Celebrating Relationships
Special moments captured forever. Be you and love the way you love. Save the moment and the feeling forever. The photo experience lasts up to two hours. The experience includes 25 high-resolution images. Add a customized, designed book using the 25 images, with original prose inspired by you. Prints can be ordered separately.
$1,250
Add the book for $250
Beautiful Because She Breathes
This is more than a topic that I present to groups...it is a mindset. Your beauty is determined by who you are; the rest is only nuance. I have created a very unique service to celebrate the beauty of who you are in words and images. You won't find this sort of product or service anywhere. You'll laugh and cry and play and talk and share who you are, all the while inspiring images by being...YOU!
Three hours of listening to you, conversation and photography will result in scores of images inspired by you. It will also inspire poetry.
You will receive two copies of a beautiful coffee table book of images and original poetry created of you, because of you and inspired by you. Consisting of 40-60 images and poetry, this unique service is a gift to yourself and/or to someone special. Contact me to discuss location(s) and your motivation for this special package. Additional books can be ordered through a private link. Individual prints may be ordered, too.
$3,000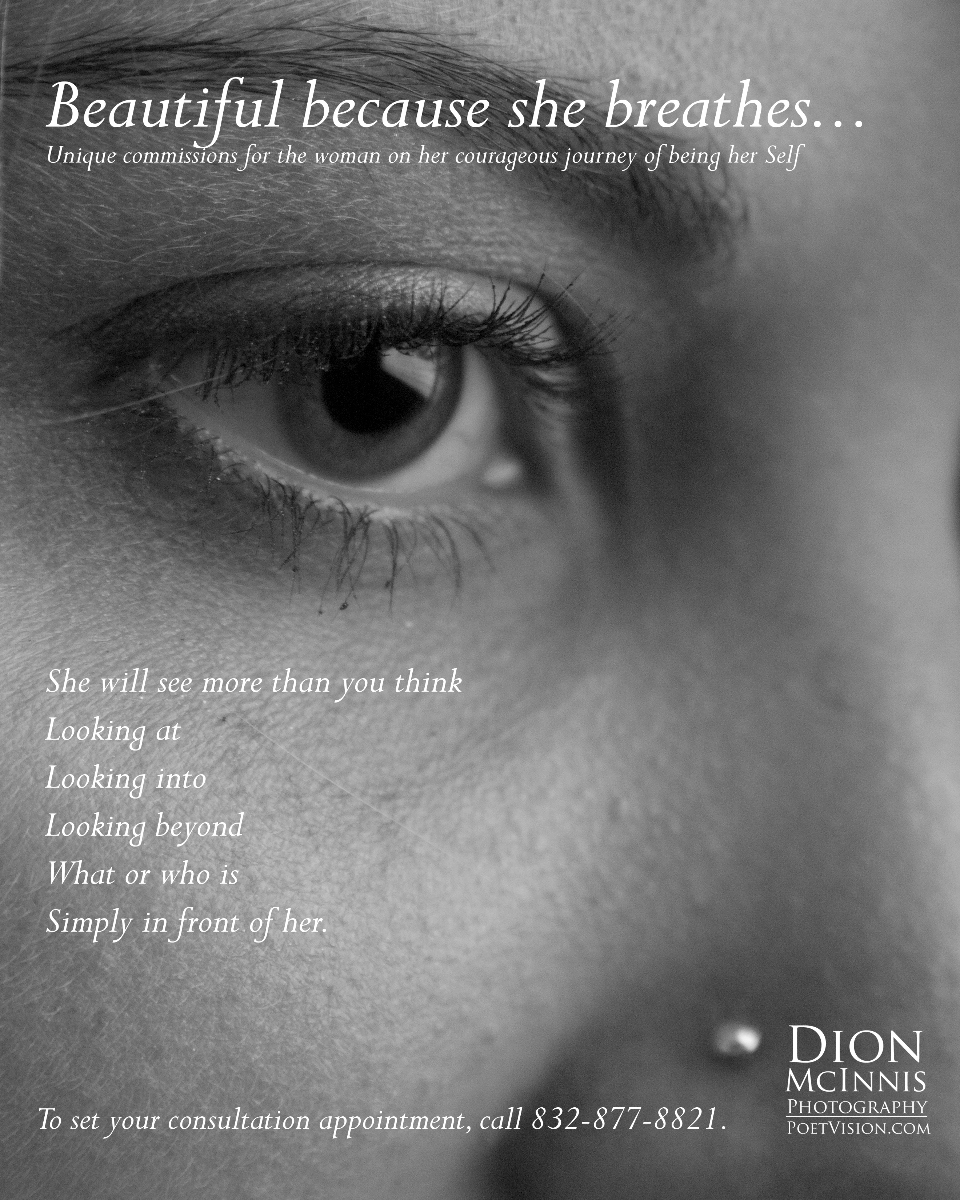 Testimonials
"Dion,
I wanted to take a few minutes to thank you for taking the photos....It was a truly awesome experience that is provoking and re-examining.
I chose to use this card particularly because seeing images such as this mountain have always served as a sort of proof to me as to the existence of God. How else could this amazing and beautiful phenomena exist? Looking at the photos you took of me has made me look a little closer at this rationale, for as beautiful and intricate as this mountain is, I am equally unique and beautiful. I guess God really did put his best into all things he created...including me. Thanks for helping me see that."
"I appreciate all you have done for me. I think it's amazing what you capture on film. I have enjoyed this so much. I love to look at the photos and see the changes. I was thinking today there is a little vulnerability in them....someone seeing sides of your self you think aren't seen. The ones you try to keep hidden. I guess what I mean is we all have different roles to play and with each comes a different side, but the images reflect the true self. I look at the images and say to myself "that's me. That's Lorinda." Thank you for bringing back my quiet places and allowing me to see myself again."
"I loved the pictures, all of them, you capture something in me and I love your work."


"Well I have to tell you that I got the CD yesterday...... I am very, very happy to see our work....and I showed to Bob and he was very impressed and very happy to see such wonderful work. I am upgrading my portfolio and I feel very honored to showcase your work......I hope that in the future we get to work together again.....the photos came out amazingly…thank YOU so very much...."


"The CD made it and I'm truly flattered. You really know how to make a girl look and feel great! And I had my baby on Saturday!"


"You have an amazing work of art and passion in your portfolio. I hope to become a part of your story one day."

"Thank you, Dion, for showing is how we look to one another, and to the world that cares to view us. The image I love the most was shot by you. It shows the union between us, and the intensity that we possess. Your work has inspired me to look past what the body is, and to shoot for what it is that the eyes can't see. In my own photography, I have become less interested in what will sell to a mainstream audience, and more interested in showing that there are so many more important things to be captured."


"Dear Dion, Thanks for such a wonderful experience! I wanted to write to tell you I see so many things in my photos, pain, beauty, wisdom, and last but not least a woman who has finally surrendered to her body and all it's flaws. It's been a long road to recovery but I think I can finally relax and enjoy life and be happy with my body . Thank you again and I hope to do some nudes in the near future. ...I hope that other women who have been through this experience (anorexia) and have an end to the torture or being slaves to their poor body image. This was very good for me and very healing. I have showed some of the ladies my images and they are just so excited! I can't wait for more. I think the idea of showing women with all their beauty and flaws is very cleansing . It's saying to the world , "This is me , take me as I am!"