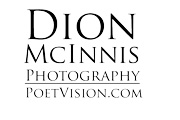 The art of a photographer, the heart of a poet.
As a fine art photographer and portrait photographer, I see with all my senses to reveal beauty in life, in you, in living. Preserve the moments and the memories with fun...and in ways that will affect how you see yourself, your loved ones and life. Specializing as a visual storyteller, I bring to your business or nonprofit the power of story in images and words in order to connect, engage, persuade and inspire, and I reveal individuals' stories through portraits and poetry-photo packages.
I can guide you to creative solutions...at The Empowered Creativity Institute.
---
Available for commissions, presentations, workshops and assignments. Contact me today
Proudly creating words and images in Huntsville, TX and beyond.