Walden Morning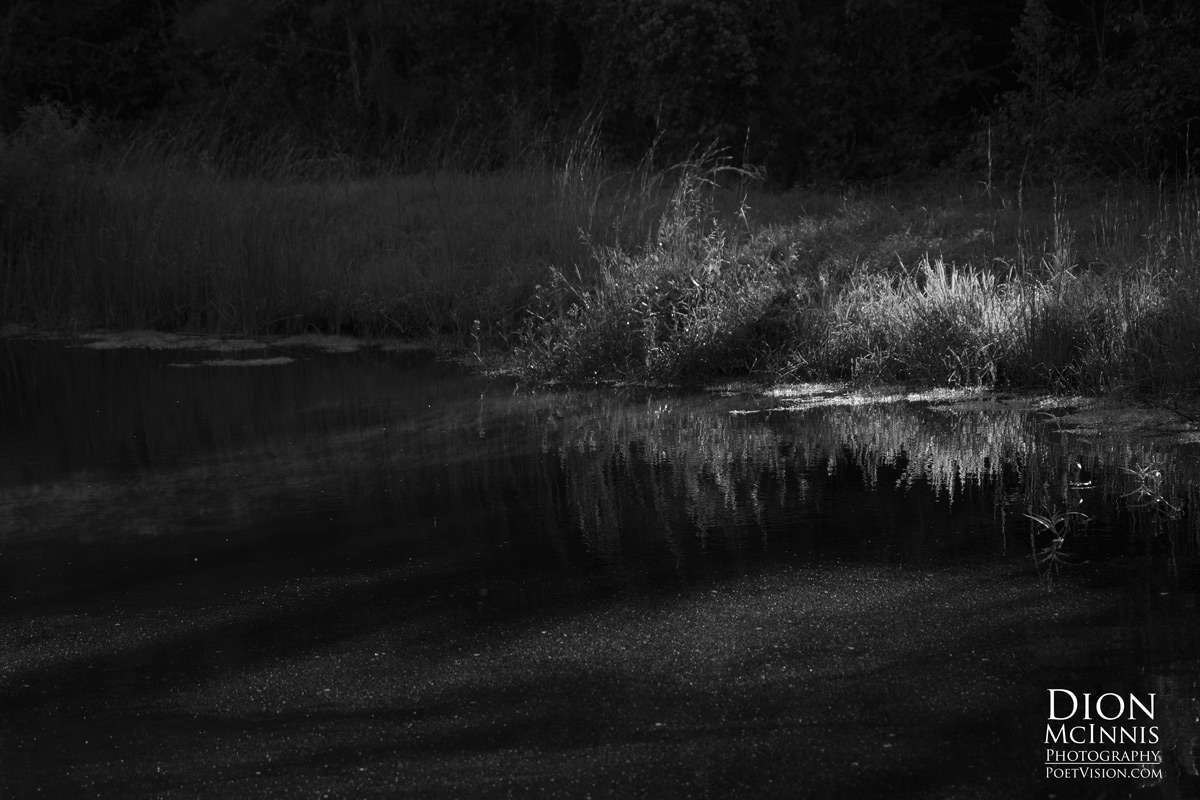 Morning at Walden. My Walden, that is. My son was hunting, nestled in a blind with a crossbow, so I meandered around a quarter mile away trying to be silent, hunting for images. The early morning light hit the south bank of the pond and caught my eye. I'd live there if I could.
The simple, if not primitive, nature of an under-funded quest to "return to my roots in the country" and my desire to this very rural experience, provides great experiences with labor and enjoying the sights and sounds of nature. The closest town is 14 miles away and has no buildings more than a couple of floors. The next nearest town is similar, but has a Walmart. Civilization, I guess, but not my preferred place to go. I prefer the sole proprietors or smaller businesses that are, or once were, the lifeblood of these communities.
Walden: my place for rejuvenation, simplicity, creativity.